Founders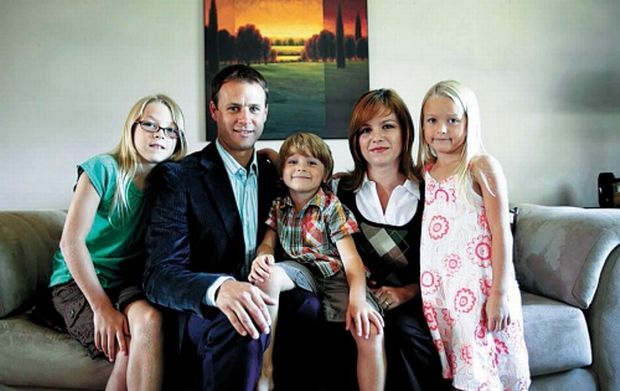 As founders of RiverLife Chapel, John and Aimee Woodhouse have a passion to see the Niagara region transformed by the truth of the Word of God through the power of the Holy Spirit. With family roots in the Niagara region, John and Aimee founded RiverLife in 2009 as a family church purposed to strengthen the Kindgom of God in Niagara County. As a pastor and church planter, John ministers as a prophetic teacher of the Word of God, with a tender pastoral heart. He has known the Lord since his early youth and grown up in a diverse ministry atmosphere, including spending his childhood years in the mission fields of Mexico and Costa Rica.

After earning his Bachelor Degree from Niagara University, John's extensive professional experience included a career as a New York State government official and as a Financial Advisor with UBS Financial Services. He also worked as a consultant in the establishment of a Registered Investment Advisor. John earned his Master of Theological Studies (MTS) degree, with a concentration in Biblical Studies, from the Regent University School of Divinity. Aimee completed her associates degree from Niagara County Community College and has served her local community as a professional Registered Nurse in the maternity unit of a local hospital. She also serves mothers and babies as a Certified Lactation Consultant.
Directly prior to founding RiverLife Chapel, John and Aimee served Church of the King in Queensbury, NY in various ministerial roles of preaching, teaching, music ministry, small group ministry, trustee ministry and youth and child care ministries. John also labored in itinerate and conference ministry during those years. Among many dear relationships, John and Aimee lovingly relate to the Alliance International Ministries family, with whom John holds ministerial credentials.
After transitioning RiverLife Chapel to the local pastoral leadership of Pastor Kevin Cole in February 2017, John and Aimee returned to serve their home congregation of Church of the King in Queensbury, NY, where they currently live with their three children, Lauren, Hannah, and Ethan. John still serves RiverLIfe Chapel as Lead Pastor and general overseer in local partnership with Lead Pastor Josh Hamlin of New Covenant Church in Tonawanda, NY. In Kingdom Partnership, we are committed to building RiverLife Chapel into a mighty, influential body of believers who glorify the Name of Jesus and effectively transform the culture and society of this generation through the power of the gospel of Jesus Christ.